About New Life Egg Donor Agency
New Life Egg Donor Agency is dedicated to helping change the lives of couples facing infertility by providing egg donor services to help them start or grow their families. We are happy to be an essential part of New Life Global, which was founded by Dr. Mariam Kukunashvili following her own personal experience with infertility struggles as a way of offering a beacon of hope to others. New Life currently has a network of IVF clinics and egg donation and surrogacy agencies operating in nine different countries and has helped thousands of couples realize their dreams of parenthood with customizable, affordable infertility programs.
Many couples and individuals are faced with a difficult path to pregnancy after they decide to try to conceive and start their family. New Life Egg Donors was founded to simplify this path and offer a more convenient and affordable solution.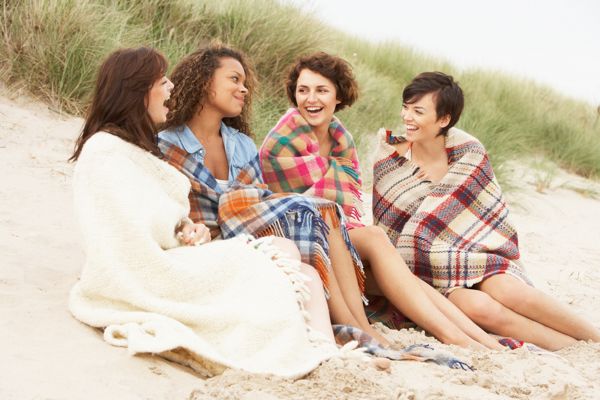 By choosing to travel abroad and come to us for fertility treatments, you can reduce the time it takes to conceive while eliminating much of the hassle and exorbitant costs associated with local infertility programs. New Life has established clinics in desirable, convenient locations around the world to make it easy for you to join a program and choose the best fit for your family from a large database of donors that come from all ethnic backgrounds.
We know that choosing your egg donor is one of my most important decisions you will make in your program, so we are here to help you feel confident in your decision and coordinate logistical details so you don't need to worry about them. Our comprehensive program maintains high success rates with interview, matching, and coordination of all clinical and psychological screening, legal documents, and medical and financial services.
We are here to walk with you at your side every step of the way to keep you informed and comfortable. By helping you stay relaxed and stress-free, we can continue to provide prompt, compassionate and individualized high-quality care and service to both you and our egg donors.
"I have walked a similar journey and I understand the importance of feeling confident in every decision you make for the future of your family. New Life's team is founded on a basis of excellence. We promise to provide the highest quality medical care and facilitate your program with guidance as you select from our large database of diverse egg donors."   
– Mariam Kukunashvili, Founder of New Life Egg Donors
Exceptional Egg Donor Care
At New Life, we are committed to ensuring the health, safety, and comfort of everyone involved in our programs, including our egg donors. Egg donors can anticipate a pleasant, relaxed experience while making a difference.
Guaranteed Success
Our application and screening process ensures that only healthy, capable and informed egg donors are accepted into New Life's database. This keeps our success rates high so we can consistently provide results for our families.
Genuine Care
At New Life when we say we are here for you, we mean it. Our team is knowledgeable and experienced, and ready to help you with understanding, honesty, and flexibility to find any alternatives when needed. We want to hear from you and receive your feedback, so please contact us at any time with whatever way is most convenient for you: e-mail, our contact form, a phone call, Viber, WhatsApp, Wechat or Skype.
Dedicated to Families
We approach each of our programs with professionalism and use only the latest in technology. We are fertility consultants and not brokers or a matching services ,thus our experience and education helps us to provide quality care and reliable success rates. By maintaining close contact with other respected, successful clinics and physicians in the infertility and endocrinology fields, we have established ourselves as leaders in our field and a beacon of hope for thousands of families.