Starting the Egg Donation Process
We believe that having the best possible experience starts with informed and educated patients. When you choose a program with egg donation through New Life Egg Donor Agency you will have a compassionate and dedicated team by your side at every step of the way. We are here to offer you the assistance you need to help guide you through the selection process and understand what to expect as you go through your program.
Step 1 – Reasons for Seeking an Egg Donor
Every individual is unique, so there are many reasons for someone to choose to use an egg donor to start or grow their family. Some are single parents or members of the LGBT community, and some struggle with infertility. No matter the reason, New Life is here to help.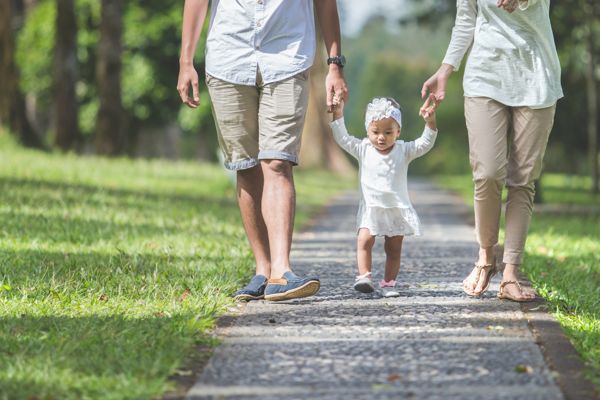 If you have been diagnosed with infertility, we will start with a test to determine the cause. Egg donation is a reliable solution for many parents-to-be facing infertility struggles such as:
early menopause
hereditary genetic disorder
multiple failed IVF cycles
non-functional reproductive organs
poor quality ovaries or eggs
Step 2 – Choosing the Right Egg Donor Agency
Selecting the right egg donation agency after choosing to move forward with an egg donor program can be a complex decision. There is a lot of research involved to make sure you are making the best choice for your family's future. At New Life, we are committed to making sure you have a positive, successful experience. We personally interview each and every one of our donors prior to adding them to our extensive database, making sure each person is healthy, reliable and capable of carrying a full-term pregnancy.
Step 3 – The Initial Consultations
Your initial consultation with New Life Egg Donor Agency is complimentary, so you can speak with us and gather the information you need to make a confident, informed decision. This is your opportunity to discuss potential donors you have found through our database, and receive detailed information and photos about these donors. This consultation includes discussion of the costs of your egg donation program.
 
Step 4 – Synchronizing Cycles
After you have selected your egg donor, New Life will contact your infertility clinic and physician to coordinate your program. Your egg donor will be notified and given specific medical instructions for cycling and administering their hormone treatments. These instructions help maximize viability of the eggs by syncing the donor's and surrogate's cycles.
Step 5 – Egg & Sperm Retrieval
Once the cycles are in sync, the donor's eggs will be retrieved via a minimally-invasive egg retrieval procedure. Sperm from the male partner or a sperm donor will be obtained on the same day to be used for fertilization.
Step 6 – In Vitro Fertilization
In vitro fertilization (IVF) will be performed by a skilled and experienced reproductive endocrinologist after the eggs and sperm have been retrieved. This process manually combines the reproductive materials in a laboratory dish to promote fertilization. When successful, the sperm will fertilize the egg and create an embryo. The embryo is then physically placed into the woman's uterus via a process referred to as embryo transfer.
Step 7 – Pregnancy Test
A pregnancy test will be administered about two weeks following embryo transfer to see if the IVF treatment was a success. This is an exciting time as you find out if you will soon have a beautiful new baby!
Learn More about New Life Egg Donor Agency
To learn more about New Life Egg Donor Agency, please contact us. We are happy to answer any questions or discuss any concerns you might have as you embark on this life-changing journey with egg donation.